Rouen, a literary city
Rouen is a literary city. To follow in the footsteps of writers in the Norman capital, many tours are organized. Commented stroll in the city, theatrical tour or insolite, rally or cultural shooting, everyone will find the format of his choice!"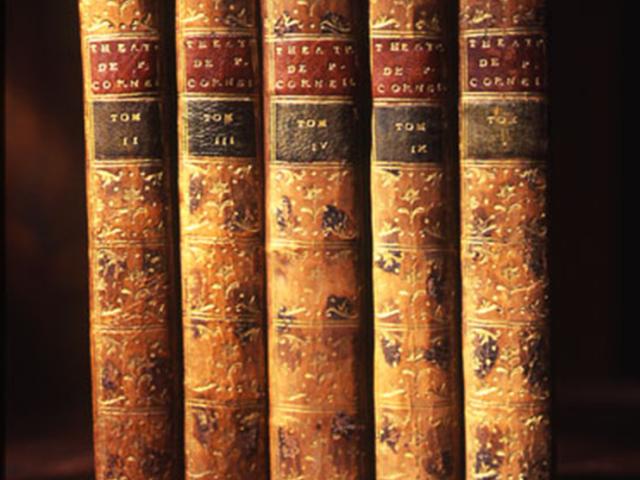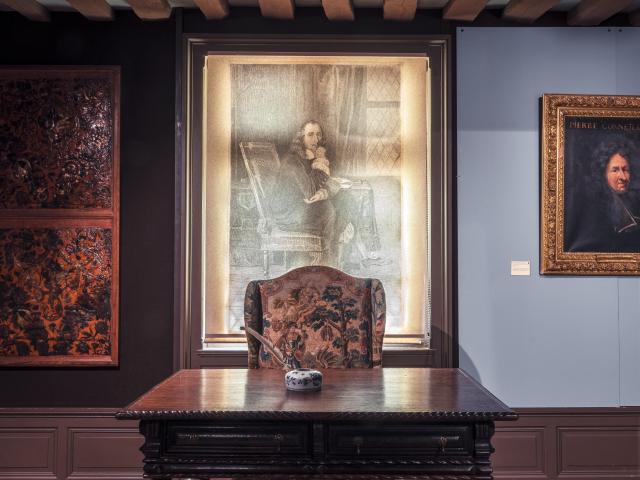 Pierre Corneille
56 years old in Rouen
Meet at 4 rue de la Pie, in front of the house of the famous French playwright and poet. It was here that he was born in 1606 and lived for fifty-six years. Here, too, he wrote Le Cid. Enter his reconstructed study with 17th century furniture and his beautiful library. The atmosphere of the period is striking. The young Corneille thus grew up in Rouen, he studied at the Jesuit college that now bears his name and then began studying law. He takes his oath at the magnificent Parliament of Normandy but literature catches up with him. He then began to write and have his plays performed in the city. The rest, you will discover it in the streets of Rouen…
When Arsène Lupin is around the corner
Did you get a good look at it?
Do you know this gentleman burglar, hero of popular literature? Well his creator was born in Rouen and made Normandy his playground. He is Maurice Leblanc. You can see his birthplace, his high school, the square where he made his most beautiful literary encounters and, of course, immerse yourself in the sumptuous setting of Jumièges Abbey that he used for The Countess of Cagliostro. With the writer's uncle living in the house next door to the abbey, the young author spent many vacations there and let his imagination wander in its most bewitching landscapes. A visit-mystery and a visit-magic permits, with facetiousness, to discover the world of Leblanc and his hero.


It is known, and understandably so, Normandy has inspired many artists, whether they are painters, writers or even sculptors. For love of Rouen, because they were born or lived there, some authors have not hesitated to make the Norman capital the scene of their book. Let's find some examples of literary works taking place entirely or partly in Rouen.
Famous authors and writers born in Rouen
Discovering Normandy is notably discovering its cultural heritage through the authors born in and around Rouen. Gustave Flaubert, Pierre Corneille or even Hector Malot have influenced all literature over the centuries.

If you have a dusty image of Flaubert, know that he was however far from being a "classic" writer! The Flaubert is not dead app is here to prove it to you! Top of the class or big rebel, loyal friend or licked bear, hard worker or scandalous author … We let you leave in the streets of Rouen with the app Flaubert is not dead to discover it!