Writers born in and around Rouen
Pierre Corneille 1606-1684 (Rouen – Paris)
A lawyer, not out of a vocation but mostly not to displease his father, he takes an oath to the Parliament of Rouen. He developed his passion for poetry and gradually abandoned law. Nowadays, he appears as the most great writer and dramatic poet of the seventeenth century with works such as le Cid, Cinna or well Rodogune.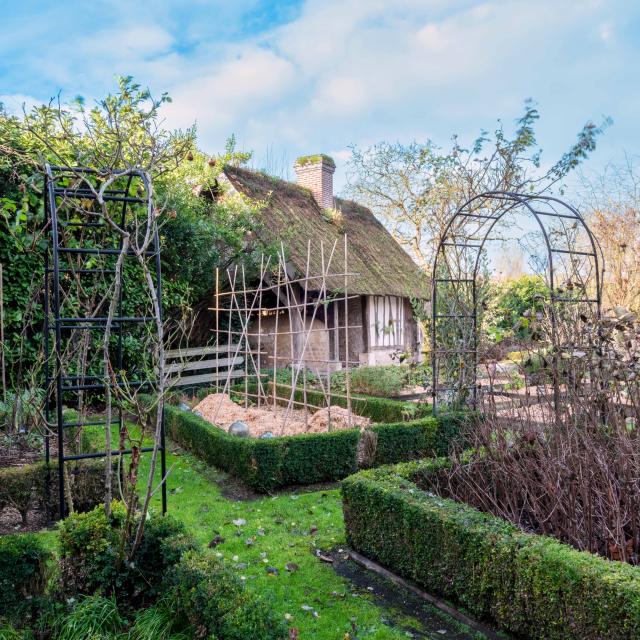 Gustave Flaubert 1821-1880 (Rouen – Canteleu)
Flaubert abandoned law without passion for writing. Very early inhabited by a taste for discovery, he travels around the globe. When he is not abroad or in the Parisian salons where he rubs shoulders with Baudelaire and Gautier, the author locks himself away in the family estate of Croisset, near Canteleu where he writes and rewrites drafts of the works that will become his greatest novels such as Madame Bovary, L'éducation sentimentale or Salammbô…




Maurice Leblanc 1864-1941 (Rouen – Perpignan)
Maurice Leblanc pursued brilliant studies at the Lycée Corneille in Rouen. Endowed with a vivid imagination, fervent admirer of Flaubert and Maupassant, the young man feels inhabited by the vocation of writer. His great pleasure was to ride his velocipede along the roads of Normandy. In 1905, everything changes in his life as a novelist with the birth of Arsène Lupin. Maurice Leblanc became, in spite of himself, a very great popular writer. In the best sense of the word: loved by the people.



Michel Bussi 1965 (Louviers)
As a young professor of geography at University of Rouen, Michel Bussi began writing in the 1990s. His works Mourir sur Seine in 2008, or Nymphéas noirs in 2011, see their sales soar. But it is especially thanks to his book Un avion sans elle that the author is propelled to the forefront. One of the peculiarities of his work is to set the majority of his novels in Normandy.



Bernard Le Bouyer de Fontenelle 1657-1757 (Rouen – Paris)
Nephew of Corneille, philosopher, writer, playwright and moralist. He sided with the moderns, of whom he was one of the leaders. He announced the spiritof the Enlightenment by writing works of popular science and new theories in Rouen and entered the French Academy in 1691.
Hector Malot 1830-1907 (La Bouille – Fontenay-sous-Bois)
Hector lived in La Bouille for only five years, but he would feature the village in his novels. He studied law and found himself interning for a notary in Mesnil-Esnard and then in Rouen. At the age of twenty, Malot embarked on a literary career, turning his back on the professional plans his father had for him, and went up to Paris to become a writer. Malot was a journalist at L'Opinion Nationale and had great success with Sans Famille.
André Maurois 1885-1967 (Elbeuf – Neuilly-sur-Seine)
André Maurois studied at the lycee de Rouen. With the war over, he devoted himself fully to literature and produced numerous novels, tales, short stories, essays and biographies. He was elected to the Académie française on June 23, 1938.