A former student of the prestigious Corneille High School in Rouen, Maurice Leblanc left Normandy in 1888 for Paris where he rubbed shoulders with the literary circles of the time. A companion of Gustave Flaubert since childhood, his first contact with the literary world was at the inauguration of Flaubert's medallion in Rouen, in the Jardin Solférino (today Square Verdrel) where he met Edmond de Goncourt or Guy de Maupassant who would later become his teacher. His beginnings in Paris are difficult but in 1905, he meets Pierre Lafitte, publisher and creator of the magazine "Je sais tout". The latter asks him to write a detective story. This is the birth of Arsène Lupin, gentleman burglar, hero of popular literature!
At the end of the nineteenth century, here lived for fifteen years Maurice Leblanc, historiographer of Arsène Lupin, Gentleman Burglar.
Maurice Leblanc would write seventeen novels and five plays, as well as numerous short stories featuring this charismatic and mischievous hero.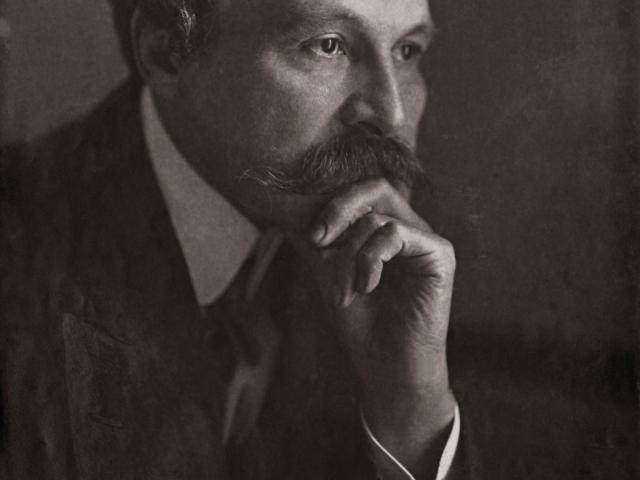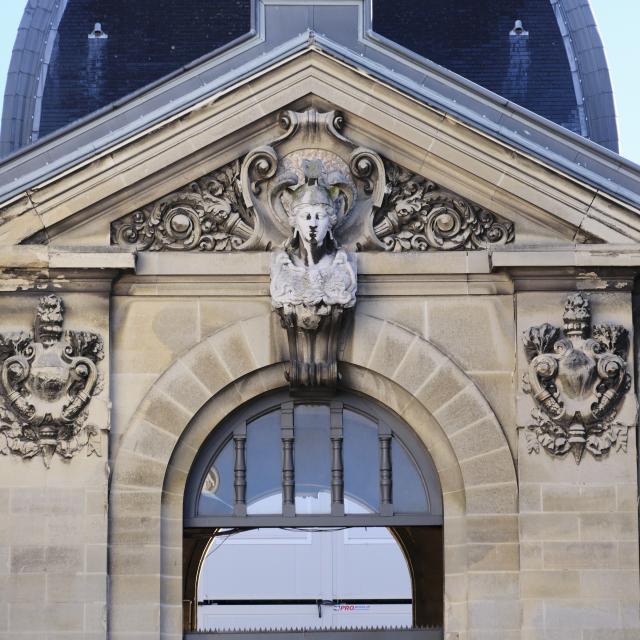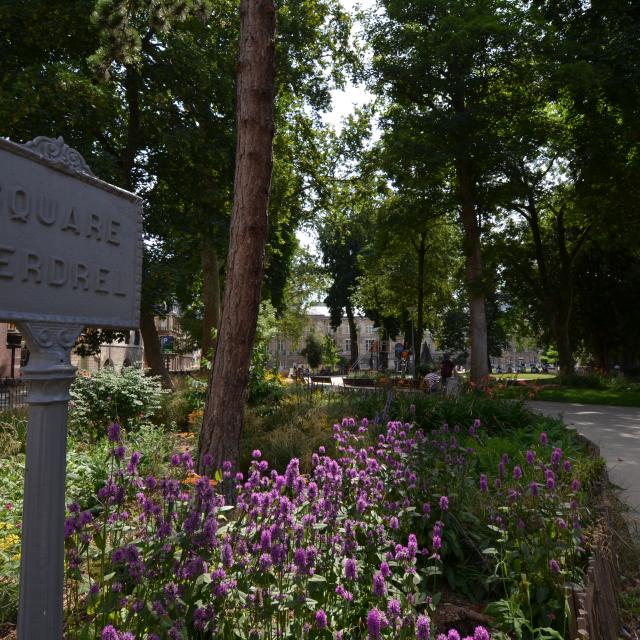 Normandy,
land of inspiration
The abbey of Jumièges served as the setting for, among other things, Arsène Lupin's adventure entitled: La Comtesse de Cagliostro. Maurice Leblanc's uncle, Charles Brohy was the owner of the current Office de Tourisme de Jumièges, opposite the abbey, where the writer made many stays.
It is in "L'aiguille creuse" (1909) that the author shows his perfect knowledge of the Caux country. Strongly attached to his region, he would make Lupin evolve a lot there and even bought in 1918 a house in Etretat : le Clos Lupin. Today fans can visit this house, transformed into a museum by the Association of Friends of Arsène Lupin.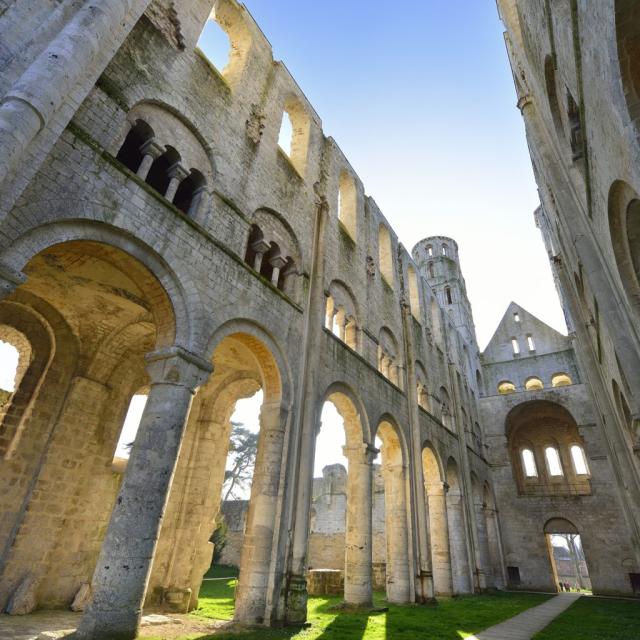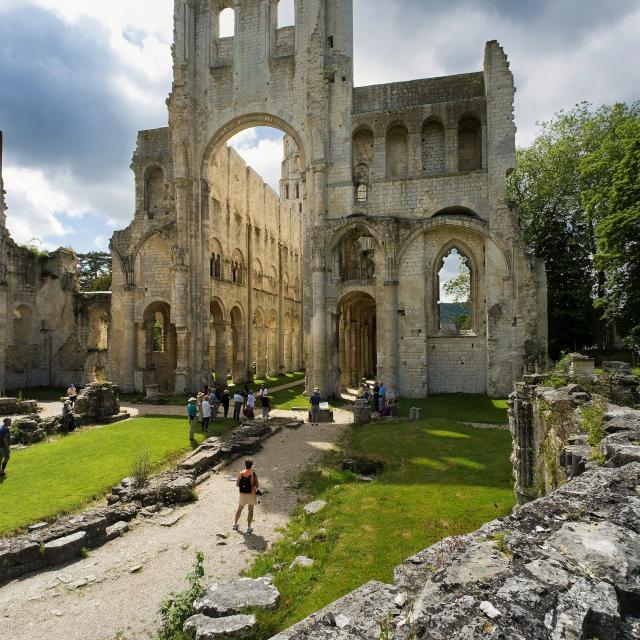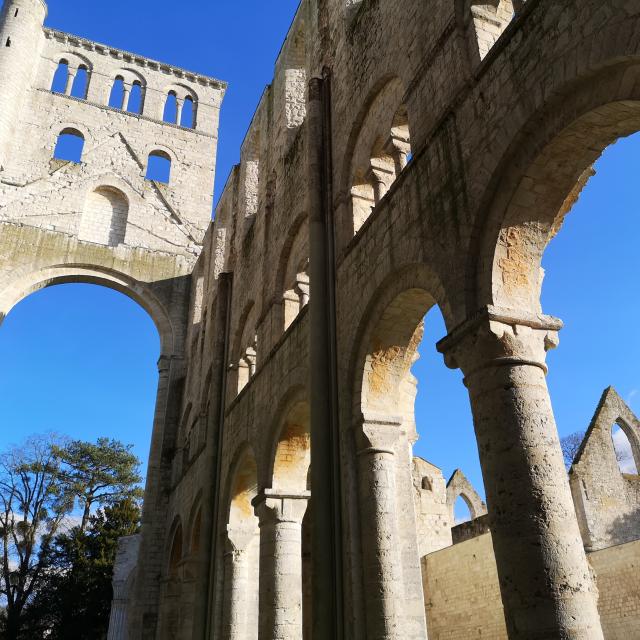 Arsène Lupin makes his movie!
Many directors have featured the gentleman burglar among them Jean-Paul Salomé in his film Arsène Lupin. The actor Romain Duris can be found in Etretat but also in Rouen flying over the cathedral. Maurice Leblanc also inspires contemporary authors such as Rouen author Michel Bussi with his novel Code Lupin published in 2006.
It is on January 8, 2021 that the series Lupin is released on Netflix, which in a few days ranks first in the global video download ranking. The 2nd part of season 1 containing 5 episodes was released on June 11. This internationally successful series shows us how Maurice Leblanc was an undeniable writer. He died in 1941 in Perpignan.
The Netflix series was not enough for you?
A special Lupin tour exists in Rouen! Tour de passe-passe with Maurice Leblanc…Are you under the spell of the character of Arsène Lupin? Want to know more about its creator, the writer at the origin of the myth? Walk in his footsteps by visiting the various places that have seen him grow up. Monuments, streets, historical figures… Discover how Maurice Leblanc, father of the famous gentleman thief, was inspired by his native city in his writings. But beware! Lupin is never far away…