The origin of the club,
the meeting of passionate people
Created at the initiative of the Tourist Office in 2003, the Club des Toques de Rouen et de sa vallée de Seine invites chef.fe.s and artisans de bouche, passionate about their profession, to preserve our gastronomic heritage and become ambassadors of our destination beyond the borders of Rouen and its metropolis, the Seine Valley and Normandy.
Combining the flavors of the sea with those of the terroir, these "Toques" are making the reputation of the best establishments of our beautiful territory. From traditional cuisine to the composition of more inventive menus, the menus proposed by these chefs.fe.s amaze the palates of the finest gourmets. It makes your mouth water, doesn't it?
In 2023, the club celebrates 20 years of pleasure and work for the transmissionand the promotion of gastronomic heritage. 20 years of complicity between chefs and food artisans, sharing and exchanges, solidarity actions and promotion of Norman culinary know-how.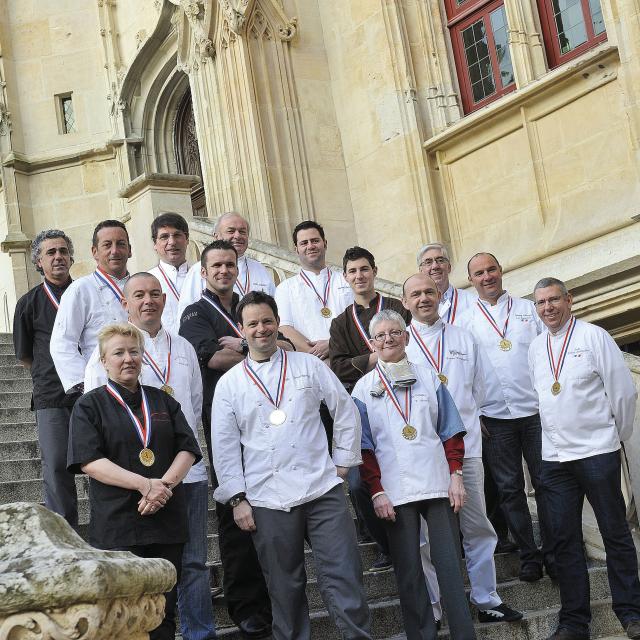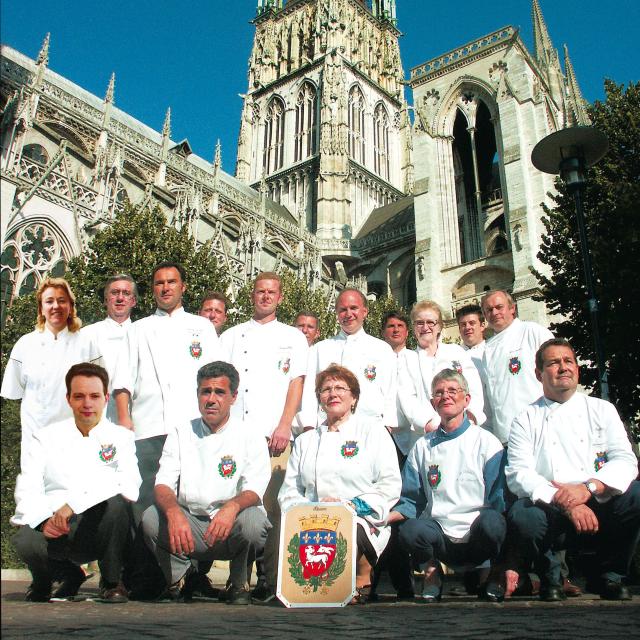 Some memories,
to share without moderation
"Life and Hope"Evening, association that works for children in the pediatric oncology department of the Rouen University Hospital
Les Jeunes à la Table des Toques

Soirons Saint-Ouen"

Snacks at the Pediatric Oncology Department at Rouen University Hospital

Support Night for Alzheimer's Patients

The Christmases for Children at UHC and the Departmental Institute for Children, Families and Disabilities for Inclusion

Women at the Toques Table

The PicnicNique des Toques, in support of the restoration of the Saint-Ouen Abbey

UNESCO Evening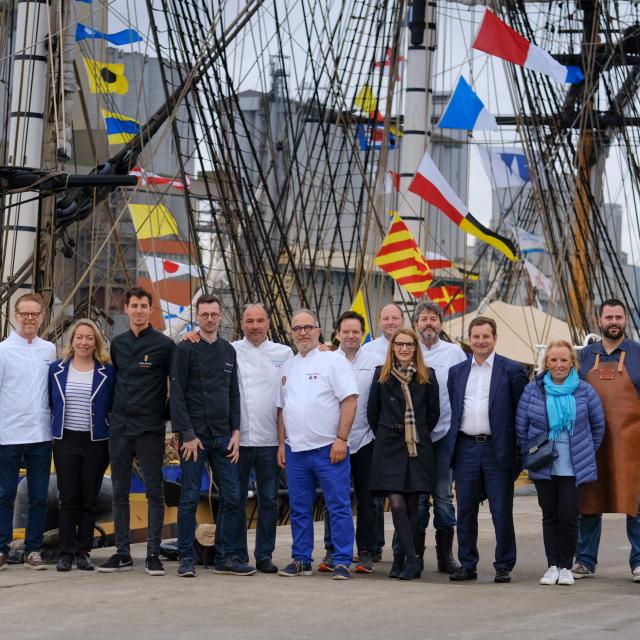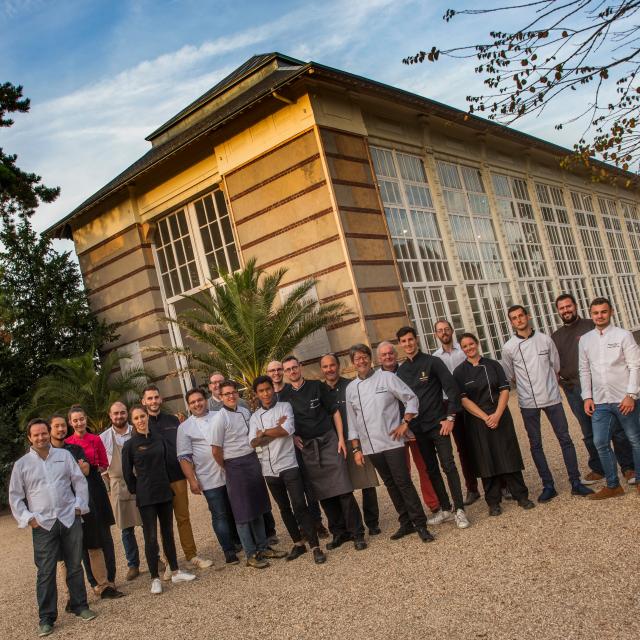 The birthday cake
An original creation
To celebrate this anniversary in style, Christophe Lecourt, pastry chef at Gill's Pastries, created a cake for the occasion.
The "Pocanova", with a composition that makes us melt:
Almond macquoise
Flower of salt caramel
Caramelized pecans
Tatin-style apples
Vanilla mousse
Tested and approved by the gourmands on the team!
During this anniversary month, each club member blows out their candle… follow along on our social networks. So we wish the Toques Club a very happy birthday! Thank you for all these years of trust and all these beautiful projects carried out together. And this is just the beginning… See you soon for new sweet and savory adventures!