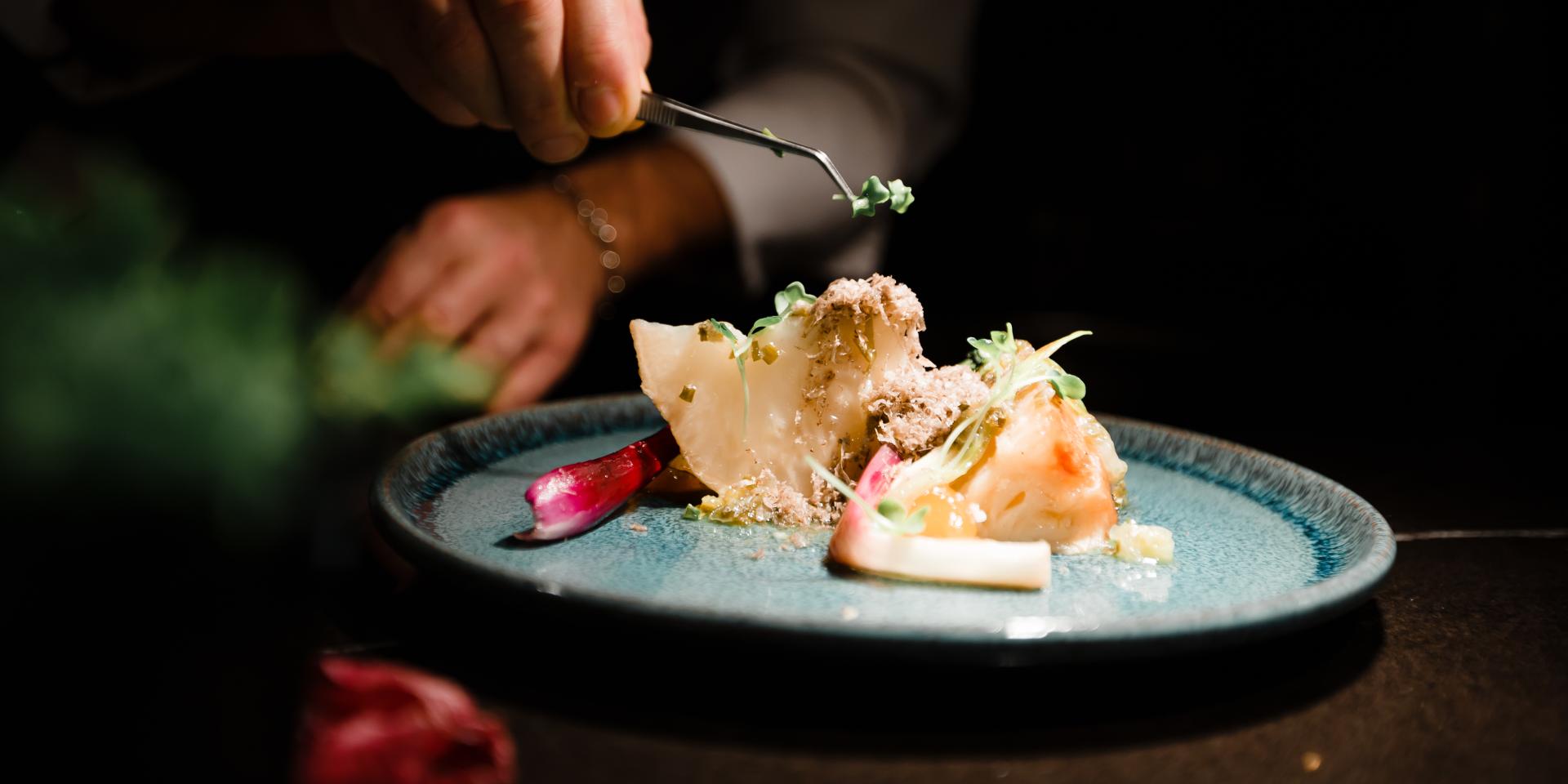 Are you tempted?
Veal tartar and scampi with citrus and cardamom curd or Normandy poultry pressé marbled with foie gras and artichoke. Who says better?! Les Toques organize festive, associative events and share their knowledge. Emerges from this club a real emulation that increases tenfold the desire to make known their regional cuisine.




Created at the initiative of the Tourist Office, the Club des Toques de Rouen vallée de Seine invites the best restaurateurs with at least 7 years of experience, to preserve the gastronomic heritage and become ambassadors of our destination beyond the borders of Rouen, the Seine Valley and Normandy.
Rouen is the only French city to be distinguished creative city by UNESCO in gastronomy. The restaurant owners, the chefs of the Toques Rouennaises club, the Canardiers, the local producers are the base and the future of this network. Discover the new activities around gastronomy proposed bythe Tourist Office and the series of 20 videos promoting Rouen's gastronomy for tourists.
To sit at their table is to make an encounter. By turns passionate, inventive or surprising, Rouen's chefs sublimate the Norman terroir and distill their personality into your plates. In this sseries of portraits, they open their kitchens, share their memories and paya gourmet tribute to the riches of Normandy, a land of flavors and gastronomy.