1 - The Belfry of the Gros-Horloge
Emblem of the city of Rouen, the Gros-Horloge is an unmissable photo spot. At its foot, you can already get great shots, either by looking up and admiring the geometric shapes it creates with the sky and the surrounding timber-framed houses. Or by looking far ahead or behind you: the rue du Gros-Horloge connecting the Place du Vieux-Marché and the Cathedral, part of Notre-Dame and its bell tower are visible. But this is not where the Gros-Horloge offers its most beautiful photos. You have to make the effort to climb its many steps, while following the museum's scenography and discovering what is hidden behind the clock, to contemplate a view of Rouen at (almost) 360 °. The different floors reveal pretty horizons and once you reach the Belfry, you'll see the cathedral in all its majesty as well as the rooftops of Rouen, the Palais de Justice, the Abbatiale Saint-Ouen or the quais de Seine. Not to be missed!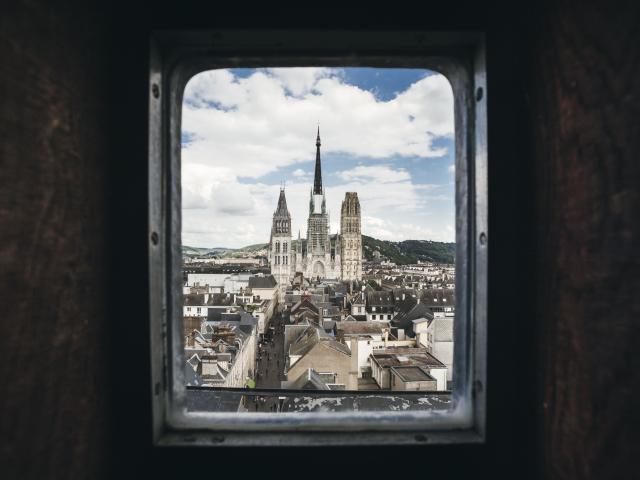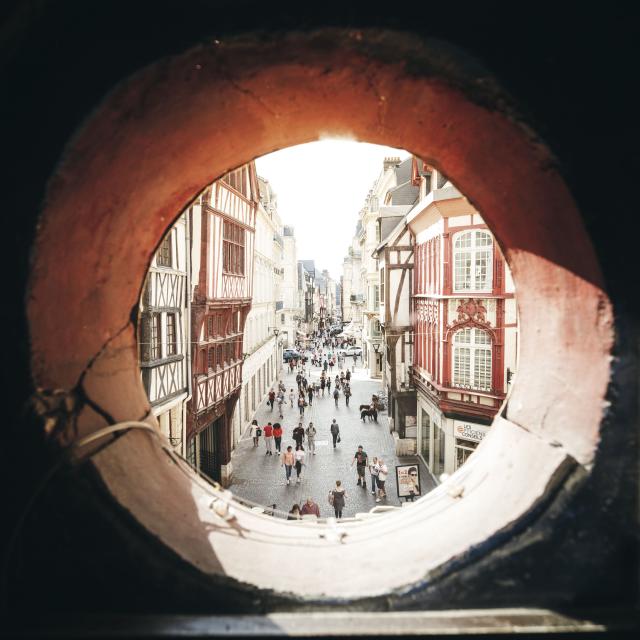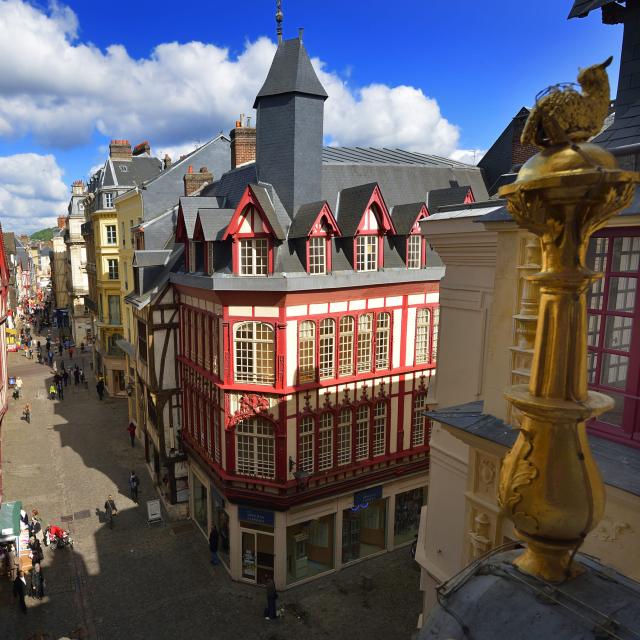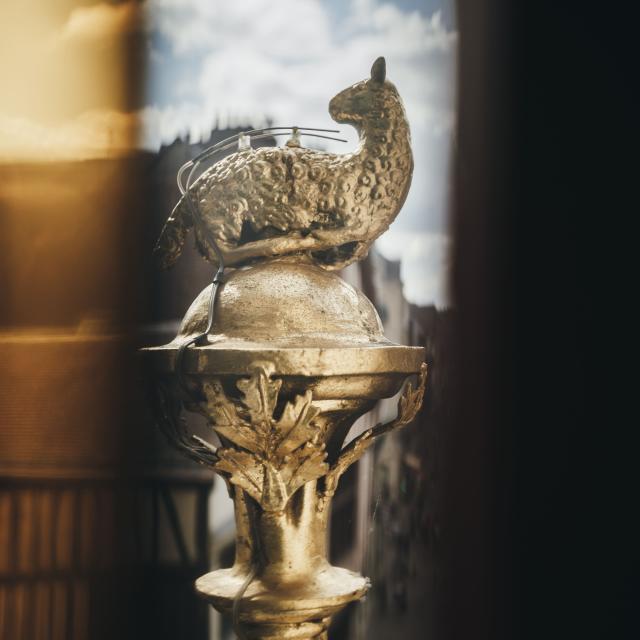 This charming little square offers you all the ingredients for a successful photo: colored half-timbered houses, terraces and a tree in its center (an albizia with its beautiful pink flowers in spring and summer). Not to mention the statue of Claude Monet that proudly sits on this romantic square. A photo spot that makes its little effect every time!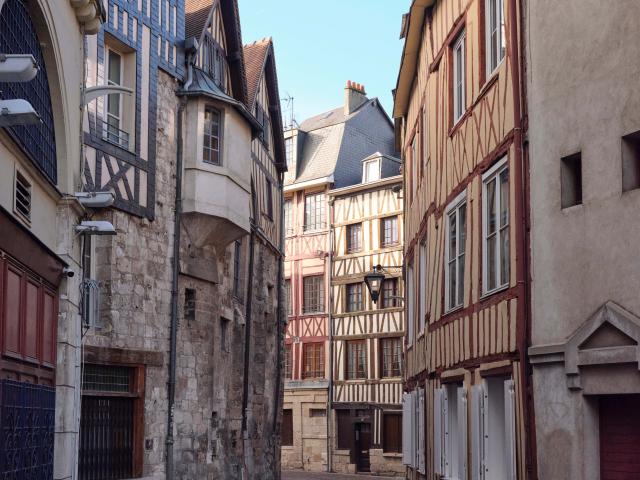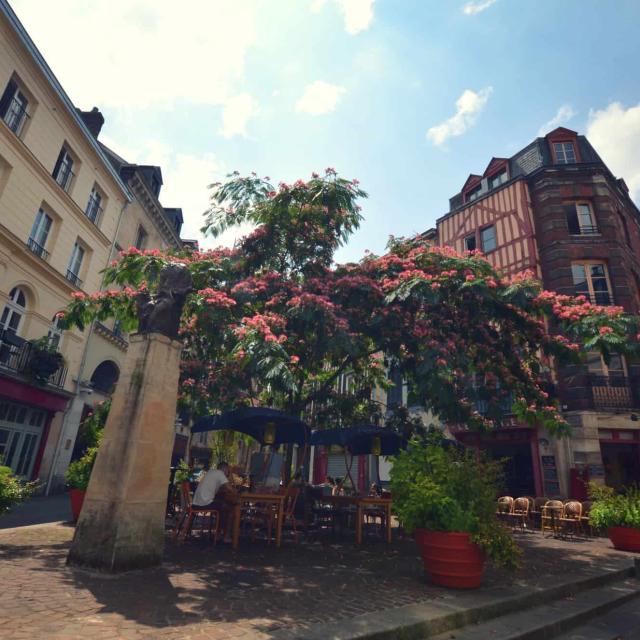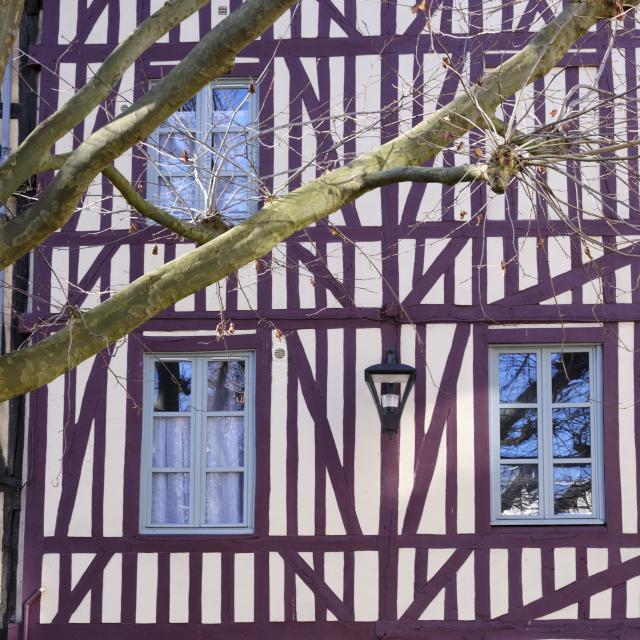 With its waterway and its half-timbered houses with multiple colors, the Eau-de-Robec street does not leave anyone indifferent! This neighborhood where people take the time to live, eat or drink a drink on the terrace or play petanque will the happiness of photographers.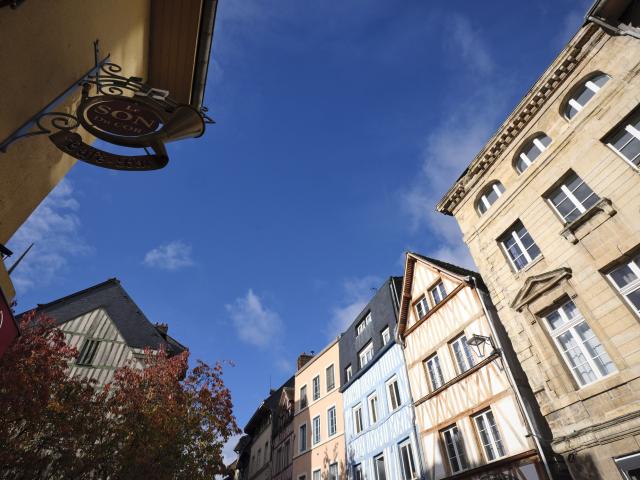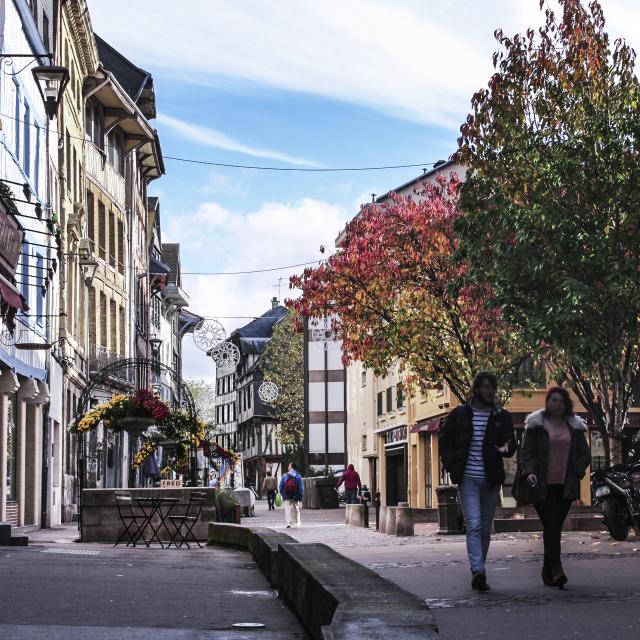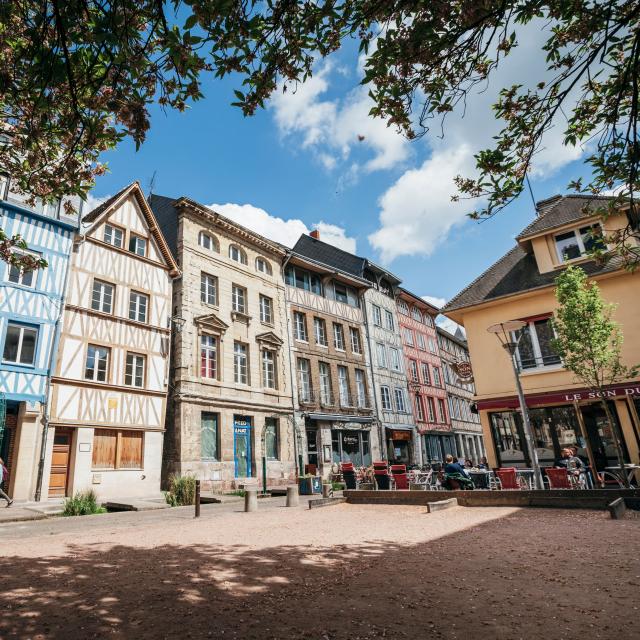 The left bank quays have been developed and offer green spaces for relaxation and recreation. It is good to walk there and you will notice that the view on the right bank is very interesting, especially for photographers! In the foreground, you have the nature side of the quays, then the Seine and on the other bank you will see the Cathedral and its bell tower, the highest in France.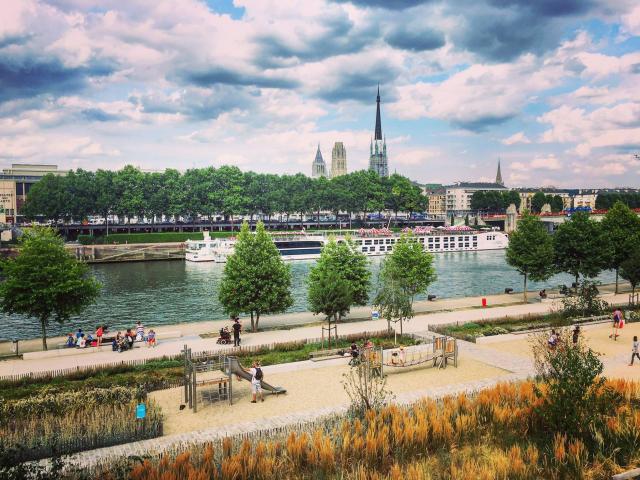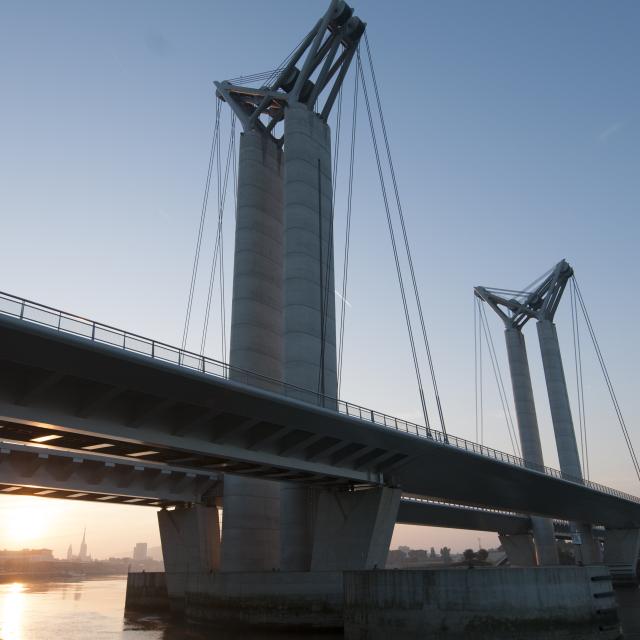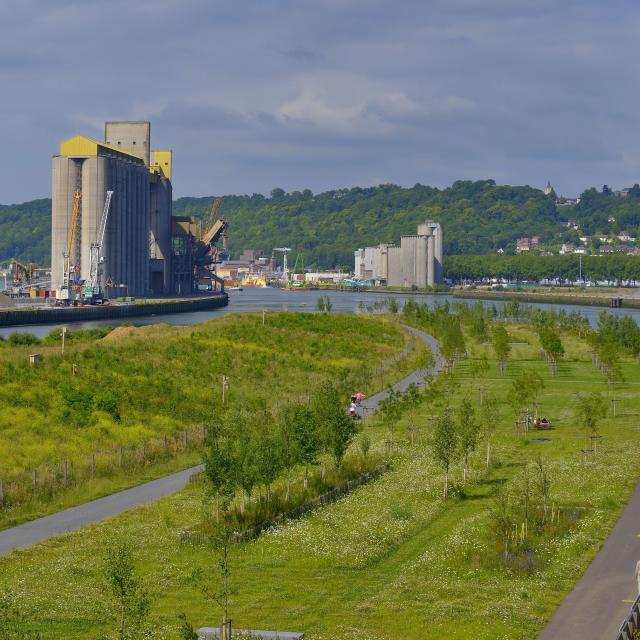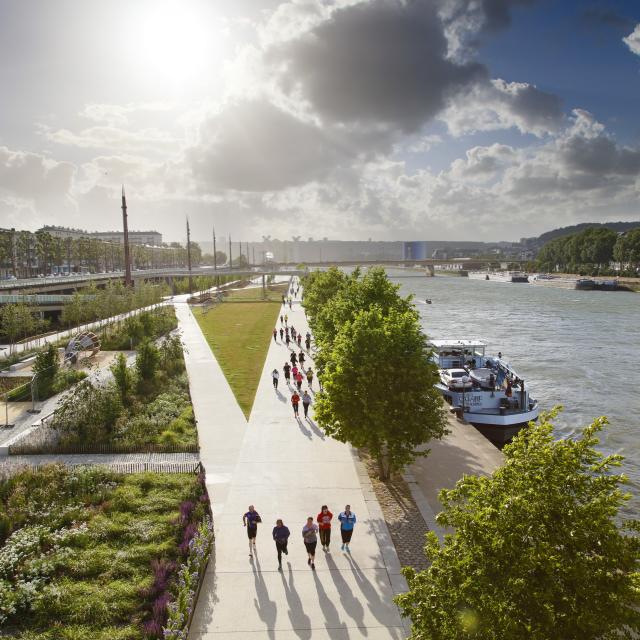 5 - Saint Catherine's Hill
Get some height by leaving Rouen for a few minutes, direction Bonsecours. Located east of Rouen, the viewpoint of la colline Sainte-Catherine seduces many locals and tourists. We can even say that its panorama revealing the city of Rouen, its main monuments, the Seine and its bridges is unanimously appreciated! We advise you to come and have a picnic or admire the sunset… it's magical!