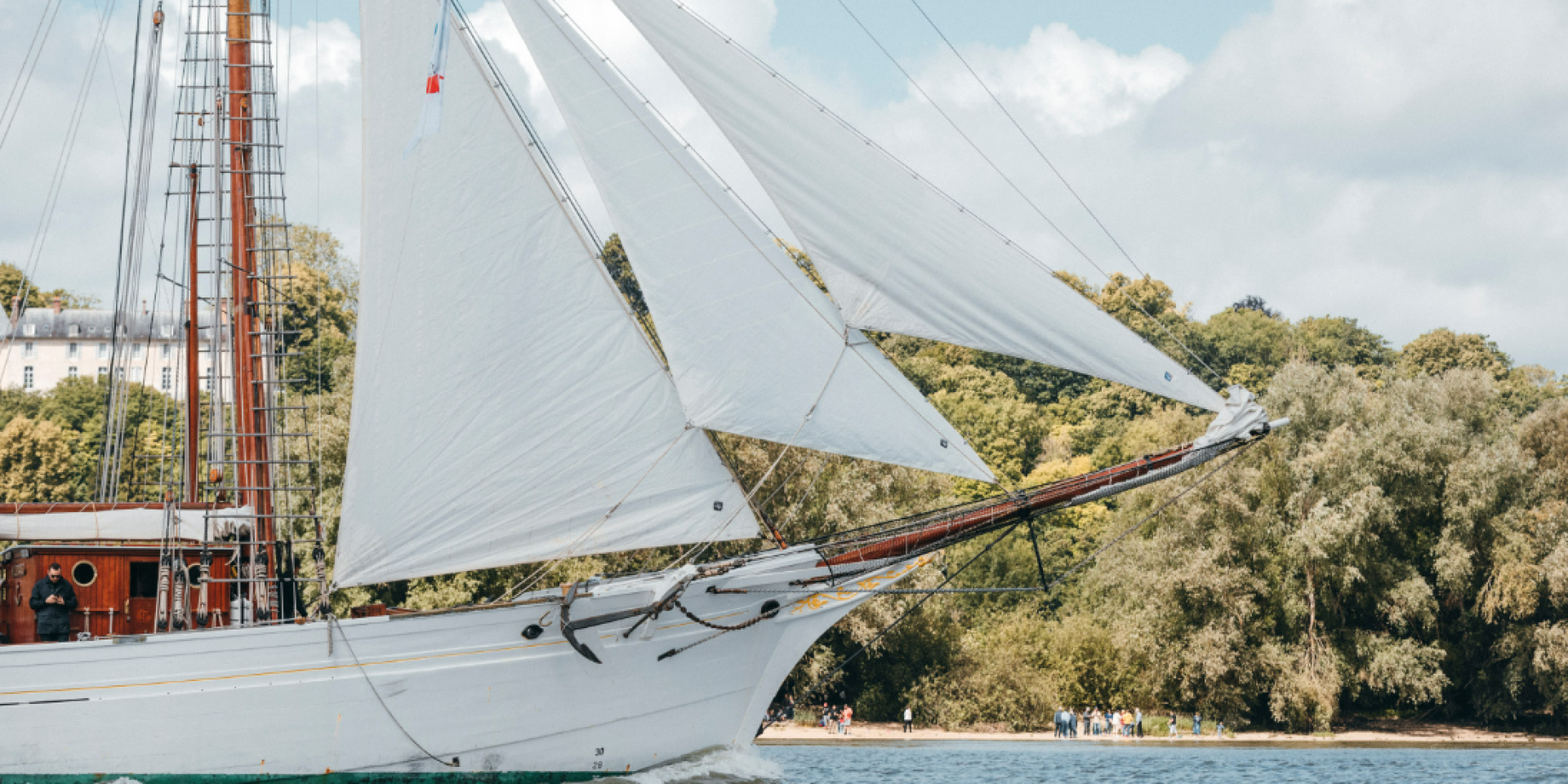 Rouen becomes the center of the nautical world...
The idea to create such an event stemmed from the transatlantic race between Rouen and New York that celebrated the hundredth anniversary of the Statue of Liberty crossing the Atlantic in 1986. Thus, the most beautiful sailing ships in the world responded to lay anchor in Rouen in honor of the bicentennial of the revolution (1989).



The must-have
Armada of Rouen
This event is free and open to all, to the delight of amateurs and passionates of sailing. Its success was immediate and such, that the Rouen Armada became a regular and unavoidable appointment in the Seine Valley. Over the editions, the number of invited boats opens notably to military ships such as helicopter carriers, submarines but also to more unusual boats such as barges.
The next edition will be the opportunity to find the unmissable moments of the event such as the concerts (read more), the fireworks (read more) or the Great Parade of the Seine Maritime (read more)
The most beautiful boats in the world in Normandy
During the Rouen Armada, fromJune 8 to 18, 2023, the various neighborhoods of Rouen and the communes of the Rouen metropolitan area dress in the colors of the different nationalities of thevited ships and more than 8,000 sailors walk through the streets of Rouen. Concerts and fireworks are organized every evening of the Rouen Armada and especially during the closing of the event.
At the end of the event, the ships sail down the Seine one after the other for a magnificent parade: from Rouen through La Bouille, Sahurs, Duclair or even Jumièges, the inhabitants, spectators and sea lovers, gather on the banks of the Seine to greet the sailors one last time, and this up to the river estuary between Honfleur and Le Havre. The armada of Rouen is a unique moment to live alone, with your family with your children, with friends or as a couple.