Who hasn't heard of the street of the Gros-Horloge in Rouen? Connecting theplace du Vieux-Marché, where Joan of Arc was burned, and Notre-Dame Cathedral, possessing the tallest spire in France, the rue du Gros-Horloge is one of the most beautiful must-see streets in Rouen. In addition to its magnificent 14th-century astronomical clock that gave the street its name, you can admire the typical half-timbered houses and cobblestones that make it up. A main artery in the historic heart of the city, the rue du Gros-Horloge delights shopping addicts with its many stores.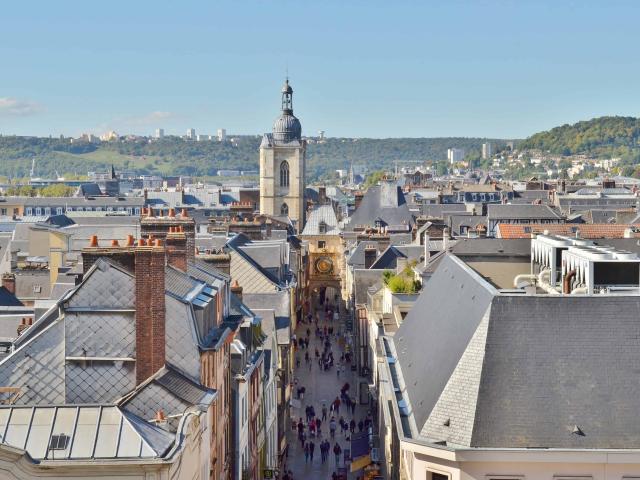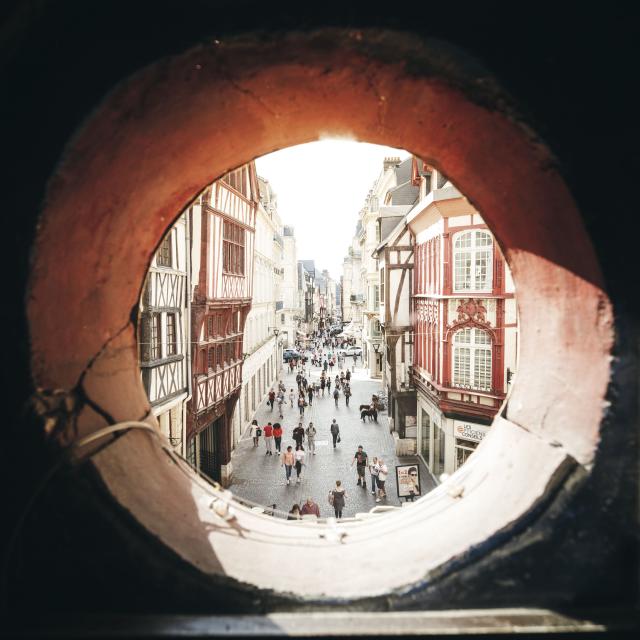 When Rouennais are asked which street they prefer, the rue Eau-de-Robec is undoubtedly in the top 3! Its particularity: a small stream that accompanies you along the timbered walls and gives it a crazy charm. In this street, no big chain stores, but mainly restaurants, bars and local stores. You can even make a game of bowls. A neighborhood life not to be missed!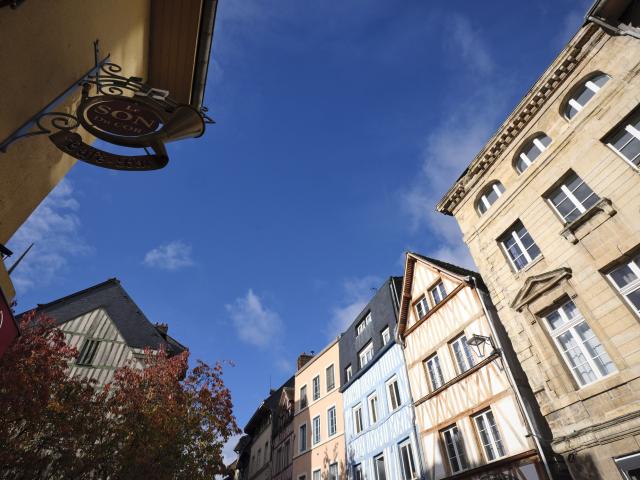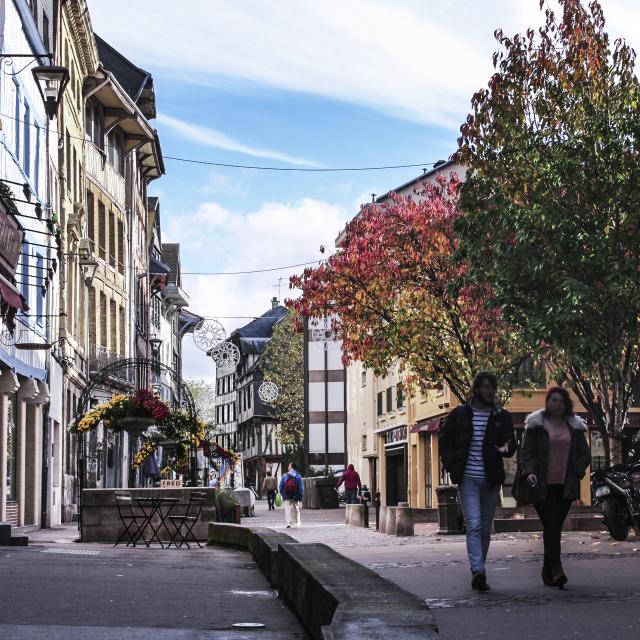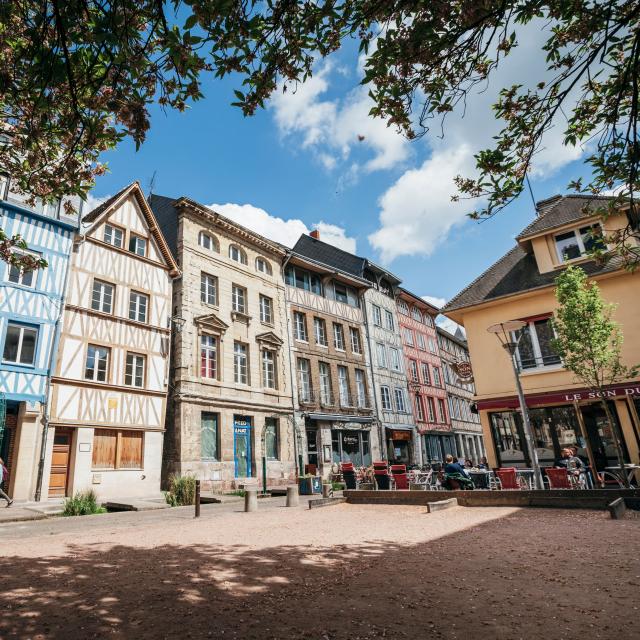 The famous antiques district that leaves no one unmoved! From the beautiful Place Barthélémy and its Church of Saint-Maclou, to the Place du Lieutenant Aubert, stroll down Rue Damiette. Take time to contemplate the windows of local artisans and antique stores, as well as the architecture of this street with its half-timbered houses, some of which are protected as historical monuments. Don't miss the rue Martainville and its colorful facades either, perpendicular to the rue Damiette.




The rue Saint-Romain is undoubtedly one of the most beautiful streets not to be missed in Rouen! Its picturesque character and its houses among the oldest can only seduce you and transport you to another era. Lining the Notre Dame Cathedral, it allows you to access the Jeanne d'Arc Memorial. The further you go toward Rue de la République, the more you see the Church of Saint-Maclou and its stone lacework appear. Parallel to it, St. Nicholas Street lies just above and is also worth a visit with its small local stores.




The rue Ganterie is very well placed in downtown Rouen: in the extension of the rue de l'Hôpital (which leads to the abbatiale Saint-Ouen) and at the intersection with the rue des Carmes and the rue Beauvoisine. Rue Ganterie is divided into two: a first part, not very wide, where you find charming ready-to-wear and decoration stores; then a second part that takes you to Rue Jeanne d'Arc passing by Place du 19 avril 1944, where you can quench your thirst on the terrace or even eat. In the spring, don't forget to come and admire the beautiful trees in bloom at the intersection of Rue Ganterie and Rue de la Poterne.