Normandy, land of Impressionism
between aestheticism and movement
What better land than Normandy to host an event on Impressionism?
Normandy saw the birth of the Impressionist pictorial movement in the second half of the 19th century. Its landscapes, its green nature, the sea, its towpaths, the picturesque villages and its loops of the Seine seduced many artists including Claude Monet – who has never heard of his famous cathedrals? – -, Pierre-Auguste Renoir and Alfred Sisley.
Wishing to work in the open air and taking advantage of the growing rail network between Paris and Normandy, a handful of painters fled the capital and its artificial lights. They then discovered in Normandy an enigmatic light, in perpetual change: that of the Norman Seine Valley. Rouen then quickly became a luminous source of inspiration for the masters of this new form of expression.
Temporary exhibitions, shows, guinguettes, recitals, concerts or conferences animate the cities and sites of the region. The general theme of the festivities is different for each edition. See you in 2024 for the 5th edition of the event!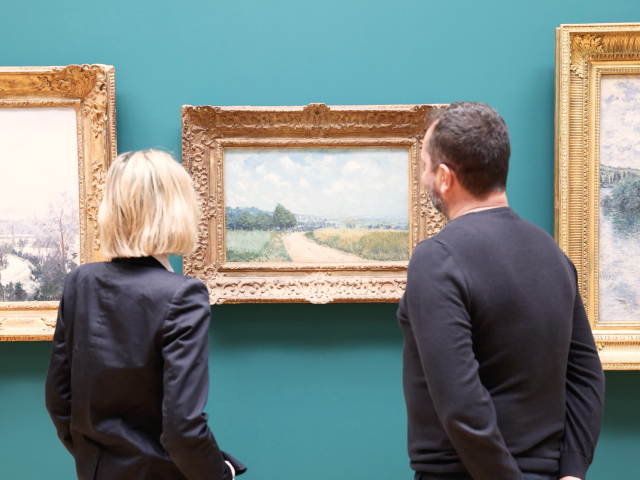 Let us recall that the first edition of this event was marked by a major event, the exhibition "a city for Impressionism: Monet, Gauguin and Pissarro in Rouen"presented at the Rouen Museum of Fine Arts. This one had brought together a unique set of works and public and private collections, some of which had never been exhibited in France. Another highlight, the great event"Monet seen from the sky" gathering 1250 volunteers to recreate a giant painting of Monet or the work "Camille" of Arne Quinze on the Boieldieu Bridge.
With the Armada, Normandie Impressionniste is an unmissable event for the people of Rouen, Normandy and tourists passing through the Rouen metropolis.
Normandy Impressionist Nights
2022
On the occasion of the 150th anniversary of the painting Impression, soleil levant, a masterpiece by Claude Monet painted in 1872 in Le Havre and from which the Impressionist movement takes its name, the Normandie Impressionniste festival proposed a festive and cultural weekend Les Nuits Normandie Impressionniste on August 26, 27 and 28, 2022.
Les Nuits Normandie Impressionniste was an opportunity to celebrate the pictorial movement born in Normandy, as an appetizer for the next edition of the Normandie Impressionniste 2024 festival.
In the five departments of Normandy, more than two dozen contemporary artists who, through exhibitions, festive moments, creative, offered for three days their artistic visions of impressionism. It was also an opportunity for all audiences, families, couples and groups of friends to discover Normandy and enjoy mostly free events.