Well shod, water bottle in backpack, road-book in hand, here we are facing the Notre Dame Cathedral of Rouen to start this hike. After passing the Cathedral, we pass through the antiques district, spotting the Church of Saint-Maclou and the Aître Saint-Maclou.
At the beginning of this route, we continue in the direction of the University Hospital Center of Rouen. Bypassing it, we arrive at the Saint-Exupéry complex, a sports venue where Rouen's baseball team, the Huskies, resides, among other things.
After a few minutes of walking, we arrive on a bike path running along the Robec.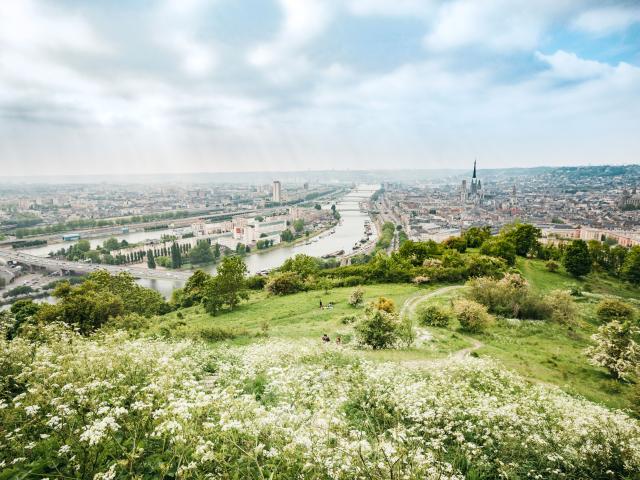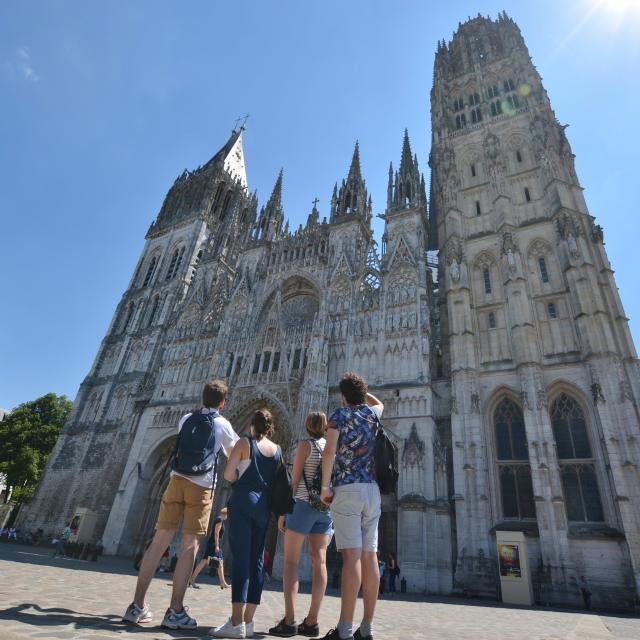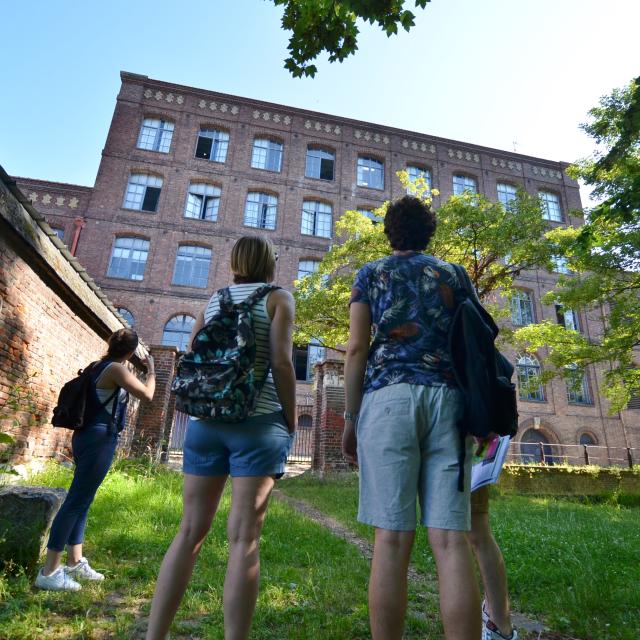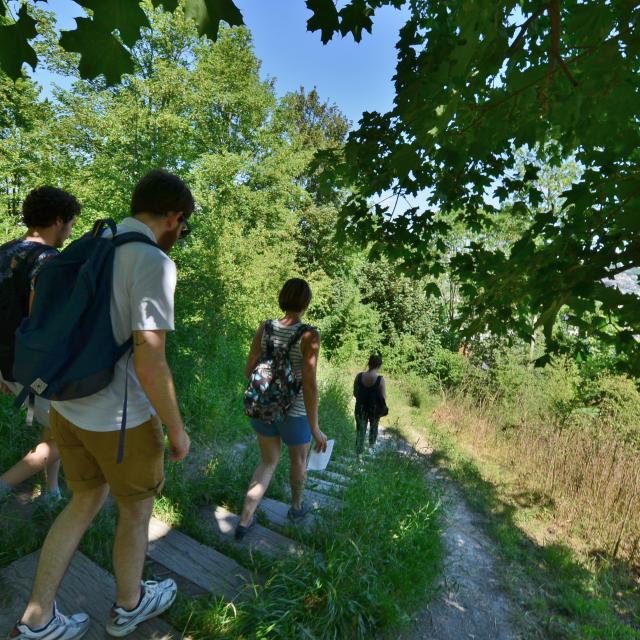 The crossing of Rouen thus continues by following the Robec river. This stage allows us to discover the route of the mills. This superb testimony to the history of the eastern part of Rouen is an authentic experience. While walking, we have the pleasure of discovering the various mills turning to the rhythm of the Robec but also to see the bread oven, the locks of the Pannevert mill, the current Youth Hostel or even the former Lucien Fromage factory which now houses the École Nationale Supérieure d'Architecture de Normandie.
The change of scenery is total. The industrial architecture and the greenery of the banks of the Robec make up a setting full of charm.
Arrived on the commune of Darnétal, we admire in passing the Church of St. Peter of Carville and the tower that houses its bell tower. We continue in the direction of Saint-Léger du Bourg-Denis to the Château de Waddington.
This portion allows us to jointhe Bois des Bagnères de Bonsecours. Following the proposed health course in the woods, we begin a walk totally in the green, in the middle of the forest where the city is transformed and presents a bucolic setting, in the middle of nature a few minutes from Rouen.
At the end of this stage, we arrive at the site of the Colline Sainte-Catherine. The panoramic view of the Rouen metropolis is breathtaking. We enjoyed it even more as we descended the 525 steps back into the historic city center to finish the hike.