What is Graines de Jardin?
Graines de Jardin is a free festival organized byMétropole Rouen Normandie and the city of Rouen. Every year since 2009, it honors plants and gardening in the heart of the beautiful Jardin des Plantes in Rouen. There are many exhibitors who have come to share their passion for the plant world: horticulturists, nurserymen, organic producers, decoration exhibitors, specialized booksellers … It is also possible to participate in creative workshops and thematic guided tours.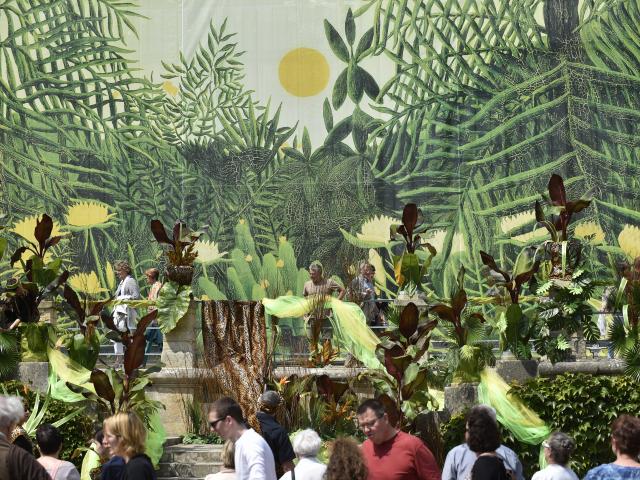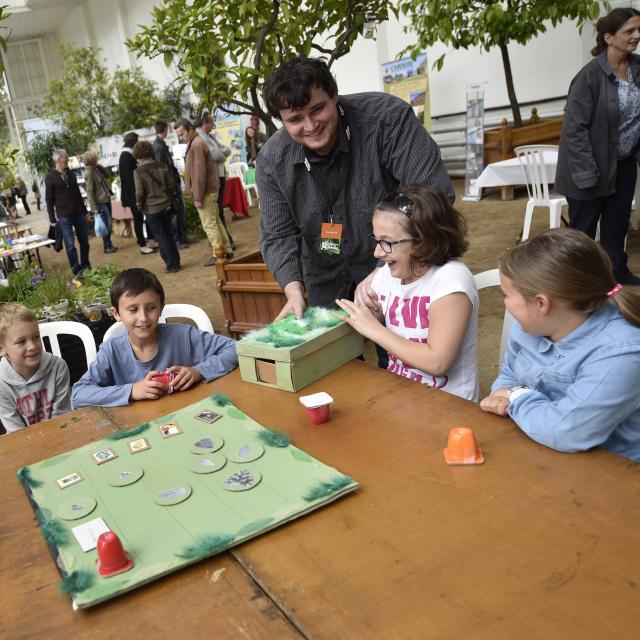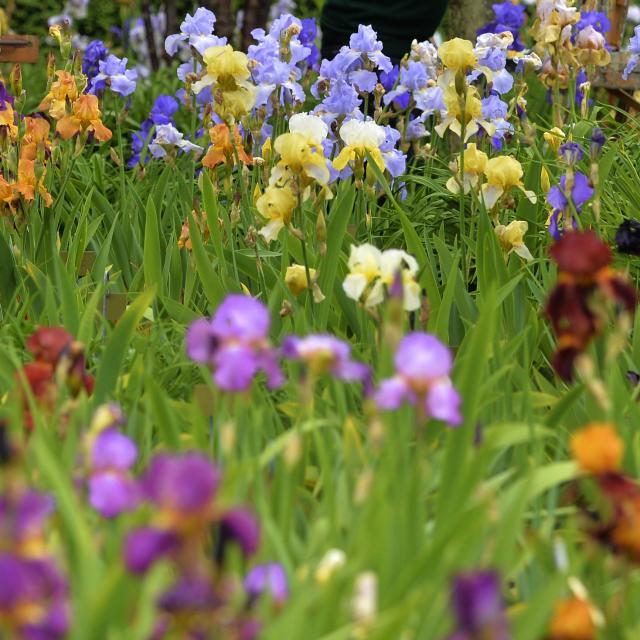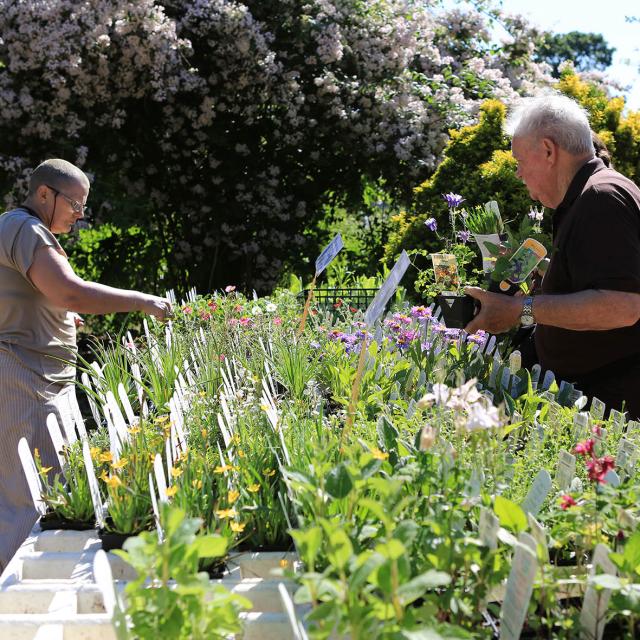 Graines de Jardin 2023,
the gourmet gardens
The 14th edition of Graines de Jardin will be themed "Gourmet Gardens". As you make your discoveries, stroll throughthe Jardin des Plantes, admire the colors and varieties of flowers, meet all the gardening enthusiasts and exchange your tips and tricks…
Advice booths are available to learn more about edible leaves, flowers, seeds, stems and bark.
Similar to the yard sale principle, the garden sale is a place to barter, sell or buy your plants, cuttings, garden utensils, floral decorations and other gardening-related items (individuals only, registration required). It's time to make good deals.
Graines de Jardin in Rouen, a great idea for a flowery and colorful weekend in perspective!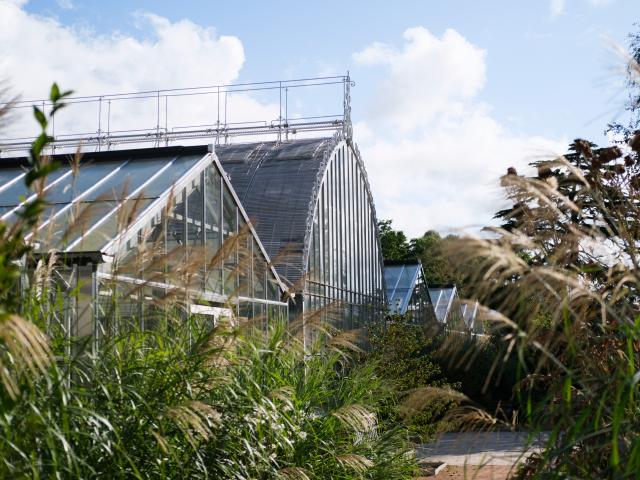 Take advantage
workshops and visits
Graines de Jardin offers workshops on and without registration to enjoy as a family.
On registration
Registration is required for these workshops at the festival's registration booth (Entrance on Dufay Street):
Stuffed Vine Leaves Workshop
Gourmet Bouquet
Compose your own garnished bouquet
From seed to plant
And many others await you…
Without registration
These workshops run continuously at the association booths, without prior registration:
Discovering carnivorous plants
Bees and melliferous plants in the garden
Fun activities on fruits and vegetables
Potting workshop
And many others await you…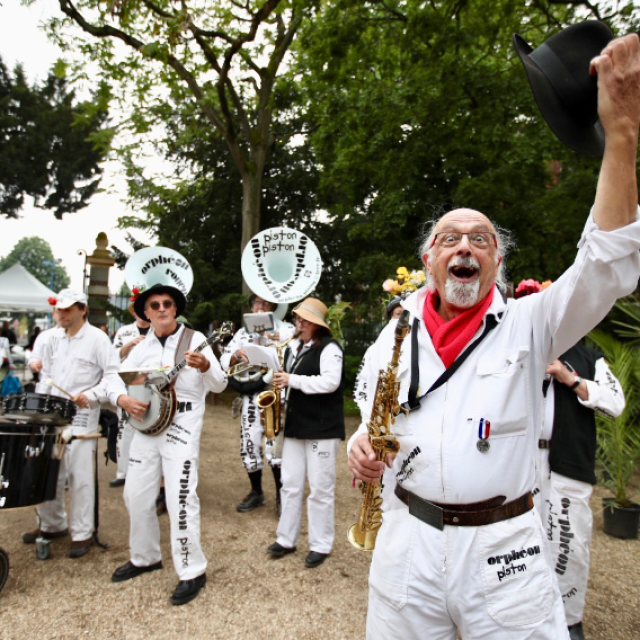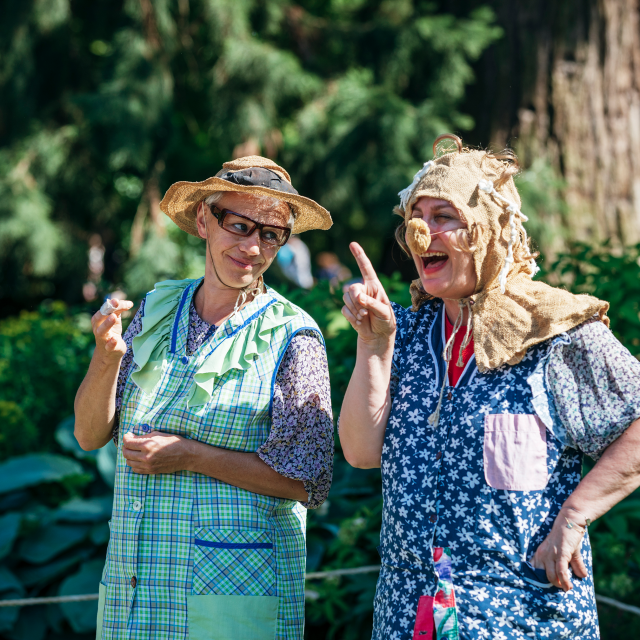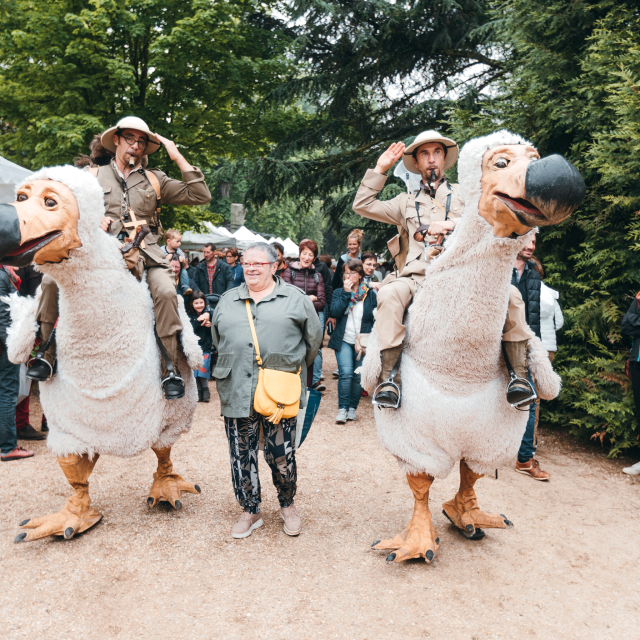 Marvel at
shows and exhibitions
Four animations are organized on these two days of festivity for the pleasure of all.
2in the tree: Lying in the shade of a tree, open your eyes and discover in the branches an aerial choreography… Two beings appear, perched in the tree, they meet there and discover the being which lodges them. We hear a trumpet, children's laughter… a poem resounds in the air. Let yourself be carried away by this moment of magic, where dance, music and poetry intermingle to question the tree and our relationship with it. The company In Fine presents a show created to measure for toddlers and for older children!"
The band that moves: In all tones and without connection, Orphéon Piston makes the current pass!"
Let yourself be surprised at random in the aisles by a lively and rhythmic tune that the band will offer you. From brass to percussion, find saxophone, clarinet, trombone, trumpet, double bass, banjo without forgetting snare drum and bass drum.
Pot poetry:If you had to choose a fruit or a vegetable, which one would it be? The leek, the eggplant, the apricot, … ? Alain Gerbault settles in nature with his pots, his plates of seeds and gives us to hear his poetry. Come and choose your fruit or your vegetable in his little pot ! There are "Cabbage" days and "Cherry" days.
To be enjoyed by word of mouth!
Ratatouille Rhapsody: Something is brewing… Sidonie Beauchamp, a top star chef, has entered the resistance against the "Food Corporation". She travels the world with her mobile kitchen to find the tastes and flavors. Colin, a gourmet rocker, will become her assistant with the secret hope of transforming the kitchen drums into musical instruments. Between pans and songs, the two cooks will need the audience's help for their gustatory adventure.