Missing video title
Missing video caption

What is the European Capital of Culture label?
The European Commission honors two or three European cities each year, and has done so since 1985, by awarding the European Capital of Culture label. A not insignificant device that allows, to the selected cities, to promote their heritage and their cultural dynamism by proposing many events.
Becoming European Capital of Culture is a collective and citizen project whose ambition is to transform its territory and its image in a sustainable way. This label is mainly granted to cities that rely on their weaknesses, their crises and especially their culture to engage in the transformation of their territory in the long term.
Since the birth of this program,more than 60 cities have already received the label European Capital of Culture, including four French cities: Paris in 1989, Avignon in 2000, Lille in 2004 and most recently Marseille in 2013. In 2028, a new French city will be selected alongside a Czech city and a city applying to join the European Union. Who knows, maybe Rouen.
Why is Rouen a candidate?
Rouen has experienced significant shifts with the crises of the Seine Valley industrial model and its social and environmental consequences. In the coming years, the Norman Seine Valley will face the consequences of global warming and rising water levels.
It is in this context that the communities of the Norman Seine Valley are uniting around this application and proposing their project.

A promising, ambitious and coherent project
Rouen Seine Normande 2028 wishes to propose a bid based on three axes:
A bid for science and shared knowledge: helping everyone to take an interest in all forms of knowledge and know-how, their requirements and their transmission to put them at the service of a common European project.
A candidacy for future generations:to put ourselves at the service of children and youth, with the help of their young parents, their grandparents, all the specialists and lovers of the territory.
A candidacy of the Seine:to understand what we can bring to it, and in what way culture can regenerate itself in contact with it.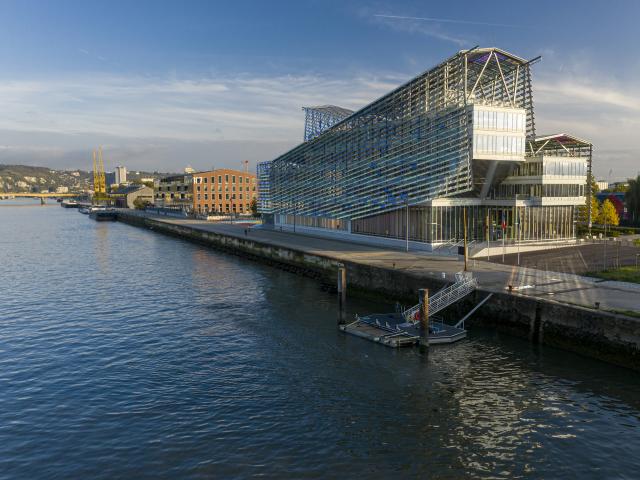 The timetable of the application
January 2, 2023: application file submitted.
Early 2023: pre-selection of applications and then designation of the two cities selected at the end of the year: it's official, the #Rouen2028 application has been pre-selected as European Capital of Culture 2028! Let's stay mobilized to carry and support this ambitious and engaging process for the territory.
2024 – 2028: mobilization and production phase of the project.
2028: Rouen Seine Normande becomes European Capital of Culture.
Becoming European Capital of Culture is a transformative ambition for an entire territory: it is not just a matter of organizing a "festive year" or thinking up a new cultural project; it is a more ambitious approach at the service of an entire territory and its future generations.
To make sure you don't miss out on any news about the Rouen Seine Normande 2028 bid, visit rouen2028.eu and on social networks Facebook, Twitter, Instagram, LinkedIn and YouTube.